Dumpster Rentals in Racine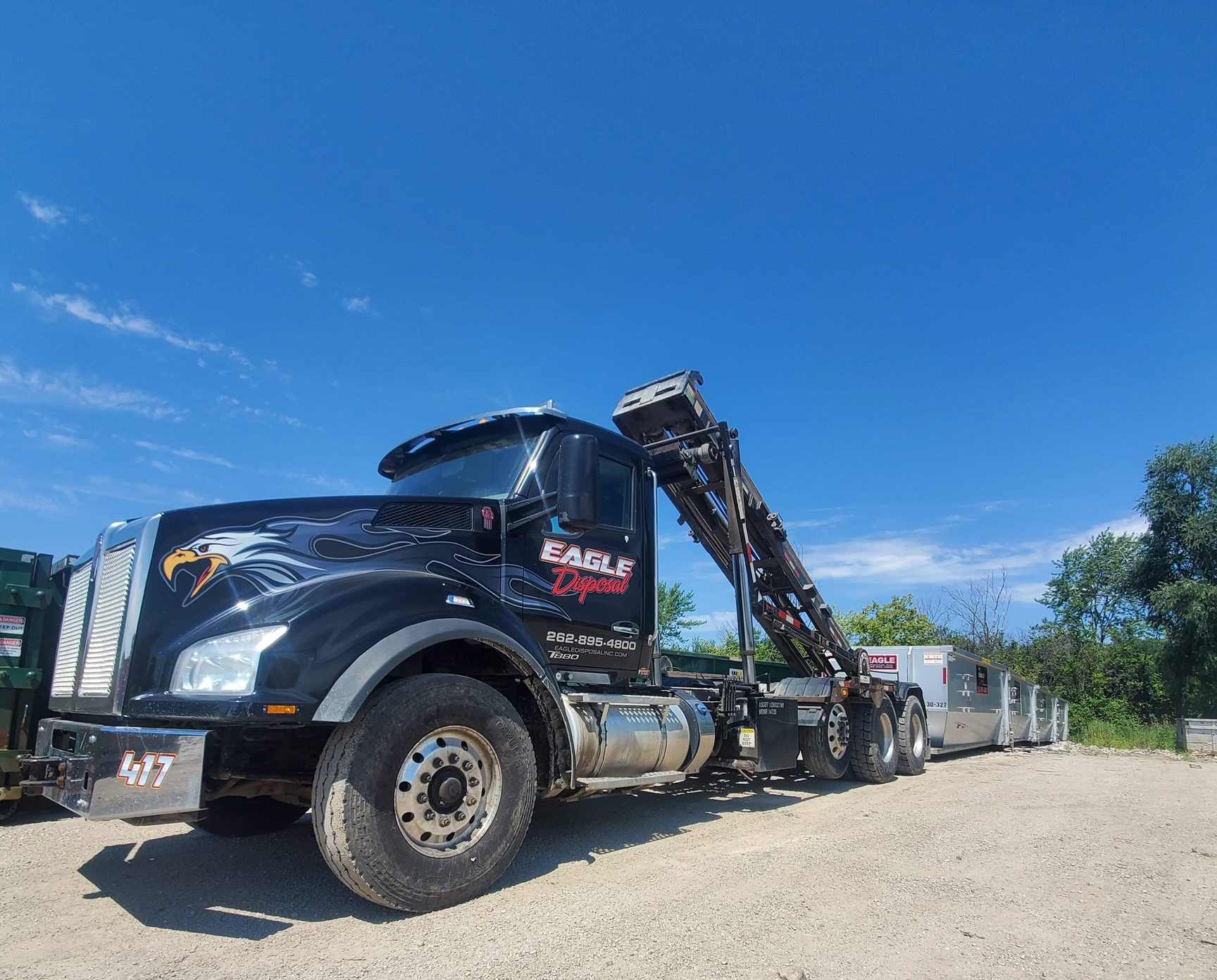 Outstanding roll off dumpster services
The backyard landscaping just has to go, and now is the time to do it. All you need is a week-long staycation and a large roll-off dumpster and you are all set. While gardening may not be our forte at Eagle Disposal, Inc., we sure know our roll-off dumpsters! We have been providing quality dumpsters and exceptional customer services to Racine residents for over 15 years, and we are determined to make your project go as smoothly as possible. Our reliable dumpster rentals can handle everything from small landscaping debris to entire estate clean-outs, and we always keep our prices affordable for your convenience. Whether you live near Lockwood Park or own a business on the banks of Lake Michigan, you can count on our dedicated team to provide you with the absolute best dumpster rental services in town.
Don't let piles of trash and construction debris ruin your job site. Instead, manage your waste quickly and efficiently by renting a roll off dumpster from Eagle Disposal, Inc. Our dumpsters have wheels on the bottom for easy placement, doors on one end for convenient access, and an open top for throwing in light waste materials. Simply let us know when you need the container and when we need to come pick it up, and we will deliver it directly to your job site.
Versatile dumpsters for easy clean-outs
At Eagle Disposal, Inc., we know just how stressful home improvement or commercial construction projects can be, which is why we are dedicated to making things easy by providing a variety of versatile containers to suit your needs. If you would like advice on which size dumpster would work best for your project, please give our friendly team a call!
15-yard clean concrete dumpster
Most concrete products can be recycled, so if you are replacing your concrete patio or redesigning your brick pathways, then take advantage of the 15-yard clean concrete dumpster from Eagle Disposal, Inc.
15-yard roll off dumpster
For mid-level projects like removing old flooring or junk removal, you can't go wrong with a 15-yard roll off dumpster. It can hold roughly 2-3 tons.
20-yard roll off dumpster
One of our most versatile dumpster sizes, the 20-yard dumpster is perfect for a wide variety of common remodeling or renovation projects.
30-yard roll off dumpster
If you are planning a roofing job or large-scale remodel, then a 30-yard roll off dumpster provides you with the capacity you need to keep your job site clean.
42-yard dumpster
The biggest container offered by Eagle Disposal, Inc., our 42-yard dumpster can handle large-scale projects of all kinds. If you have a long-term commercial construction project, this may be the perfect container for you. Please note that this dumpster is only used in a compactor situation and is not for residential short-term rental. Give our friendly team a call for availability and pricing.