Trash Disposal in Milwaukee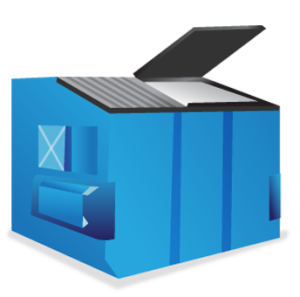 Commercial Waste Collection
Trash piling up on your commercial property is definitely bad for business, but finding a reliable trash disposal company is not always an easy task. Some companies say they will show up at a certain time, only to come hours or days later, which directly interferes with your daily routine. Fortunately, Eagle Disposal, Inc. is determined to redefine the standards for commercial waste collection in Milwaukee and the surrounding areas. With an experienced team that brings over 60 years of combined industry knowledge to the table, there is no settling for second best. We are proud to offer a variety of flexible trash pickup services that are tailored to fit your busy schedule. Our licensed DNR haulers are qualified to transport almost anything you need to be removed, so give us a call today!
At Eagle Disposal, Inc., we love keeping things simple, so there are no complicated schedules, ridiculous rules, or hidden fees when it comes to our commercial waste collection. Simply pick your dumpster size, select the pick-up frequency, and pay a flat monthly fee. If you need advice on which dumpster will work best for your needs, we are happy to assist you. Our prices are always extremely reasonable, and we even offer special discounts to make our construction disposal services even better! 
What dumpster sizes are available?
Whether you own a large company or a small "Mom and Pop" shop, Eagle Disposal, Inc. has a variety of dumpsters to fit your requirements. Our trash containers come in 4 different sizes:
2 yard
4 yard
6 yard
8 yard
Our 2-6 yard varieties are perfect for small- to medium-sized refuse disposal while you might want to consider an 8-yard container rental for larger commercial waste collection. Think you need more than one container? No problem! Just call us to request more than one box at a time.
We are all about flexibility at Eagle Disposal, Inc. We understand that no two businesses are alike, which is why we tailor our pickup schedule to meet your needs. Whether you want us to stop by once a week or six times a week, you can count on us to be there on time. 
Exceptional trash removal services
Keeping your commercial property trash-free is what Eagle Disposal, Inc. does best, and we have built up a solid reputation to prove it! Not only can you count on us for reliable commercial and industrial trash removal, but we also offer:
Recycling services
Licensed DNR haulers
Brand new trucks