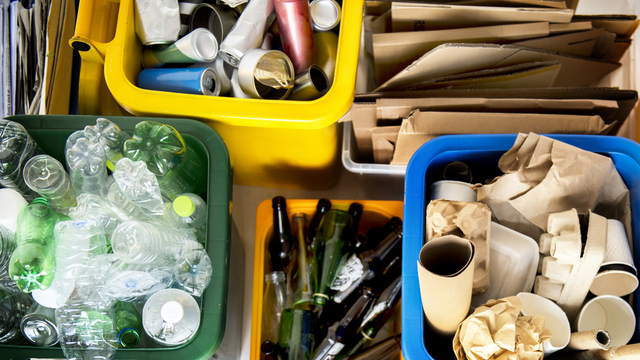 Our recycling service works very similarly to our trash disposal service. It's very simple, simply pick your size dumpster that you need, select the frequency you need it picked up, and pay monthly.
Just like our trash disposal boxes, our recycling containers come in 4 different sizes:
2 Yard
4 yard
6 yard
8 yard
If you think you may need an additional container, not a problem; just let us know and we'll be sure to provide you with additional recycling containers.
We pick up as often as you need it. Once, twice, three times a week? How about four, five, or six times a week? We understand that every customer is unique in their needs so we will pick up your recycling as often as you need it. Ready to get started with our single sort recycling services? Contact us today for more information and to speak with a sales person.